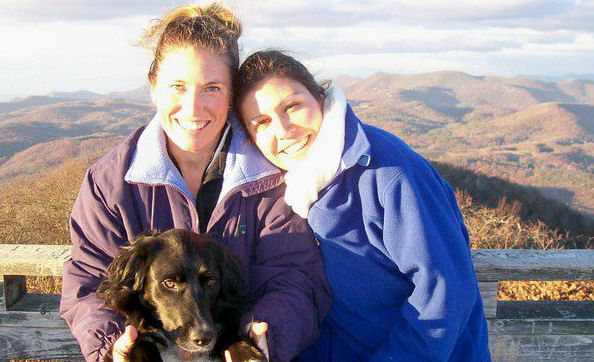 Natural Healthcare Store
~
The Organic Growth of a Family Run Business
The Natural Healthcare Store is a family-owned business run by my sister and myself. We care deeply about the integrity of our business and our products. Our products have been thoroughly researched and tested. We typically use products for a few months up to a year before choosing to share them with our clients, so that we can do so with confidence. Each product has been used by either myself, my sister, or a close friend or family member who provides detailed feedback which enables us to answer your questions with our first-hand experience and the experiences shared by many others over the years …. not only with the manufacturer provided information.
Here is our short story. After graduating from college, and spending eight years in the corporate world, I realized that I needed a more fulfilling career in order to live a happy and healthy life. I needed to let my creativity develop freely, give back to the community, and spend time appreciating nature with a better work-life balance. As such, in early 2006 I decided to leave my job, without yet understanding what my future path would hold.
Acne was always a hurdle for my life's goals. I had struggled with acne since middle school, using antibiotics and harsh chemical-based topical products to control it. While these worked, over time the side effects were becoming more apparent. As a teen I was told that I had typical teenage acne, but as it persisted into my 30's I was told that it was adult acne.
When would it end?
I finally decided that my health was more important than the so-called "acne treatments" and I stopped using unnatural products. I began to look for a natural way to solve the problem. After all, God didn't create us to be burdened with skin conditions that slowly destroy our self confidence...and he didn't create a chemical-based cure either! For the first time in my life I prayed about my skin condition and a short time later, at the encouragement of my parents, I tried a skin care line called Miracle II to treat my acne.
Anyone with sensitive, acne-prone skin knows that "trying" a new acne treatment typically means 3-6 months of worsened breakouts before getting a result. And, sadly, the results are often disappointing.
This time was different! Not only did Miracle II help cure my acne, but it was also the beginning to my new career.
I started to explore the retail and distribution business of natural health. As my acne disappeared, my interest in natural products, remedies, and cures for many disorders grew. And my research skills from my time in the corporate world were put to use to research natural products, ingredients, testimonials, doctor recommendations, medical studies, and more. In 2012, we expanded our product offerings to include sustainable and quality activewear, since an active lifestyle is necessary for a healthy and happy life.
Meanwhile, my sister, while still working in the corporate world, had been using our natural products and sharing them with friends. Not only did she see the benefits, but she also heard from many friends about their positive results. As her interest in natural health grew, and her interest in the corporate world diminished. She chose to join us in the spring of 2013 as a partner and the head of operations to further strengthen our client services! It has been an amazing experience to partner with my sister and we both look forward to serving your future needs!
We invite you to explore our website, call with questions, and enjoy our many wonderful products!
Sincerely,
Melanie Snyder
Note: The website www.naturalhealthcarestore.com does not provide medical advise. The site simply provides research data for informational purposes. The content included in this website is not intended to be a substitute for professional medical advice, diagnosis, or treatment. Always seek the advice of your physician or other qualified healthcare provider with any questions regarding medical conditions.